Meet Your Expert Facilitators!

ROWENA E. SILVERA
Minister, A Different Thought Conscious Community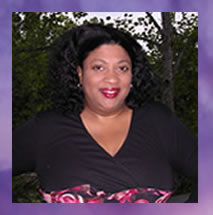 Rowena Elizabeth Silvera is a spiritual leader and teacher in the Interfaith tradition of love, compassion, charity and non-separation. Rev. Row (as she is known) is the founder of A Different Thought: A Community for Conscious Living, an organization that promotes her vision of an open and affirming community engaged in progressive theological dialogue. As founder and principle of Maximum Life Coaching she has offered private empowerment coaching for over 15 years and continues to spearhead workshops focused on resolving self-esteem and self-awareness issues. Her past experience as host of the internet radio show Maximum Life has afforded her the opportunity of sharing her vision with multi-denominational audiences.

Following a calling she received in 1985 Rev. Row entered the One Spirit Interfaith Seminary in 2003 and was ordained in the Interfaith tradition in 2005. Post ordination, Rev. Row participated in a two-year revolving guest pastorship in the Presbyterian tradition culminating in her successful six week discourse Seven Last Words taught through a New Thought Lens at Duryea Presbyterian Church in Brooklyn, New York.

Moving to Georgia from her native New York in 2007 Rev. Row founded Spirituality in Your Pajamas a full church service every Sunday via conference call serving congregants in New York, Georgia, New Mexico and New England. Since January 2010 Rev. Row is perhaps best known as pastor of the Sunday Soul Service, a home for weekly fellowship in Decatur, Georgia. Rev. Row presides over a community centered in meditation, thoughtful prayer and enlightened conversation.

In addition to her clerical duties, Rev. Row enjoys literature and is a published author. She was contributing editor and columnist for a national woman's magazine. She currently resides in Roswell, Georgia with her husband Bill Beck.

Dr. Chris Shea
Naturopathic Physician, A Natural Healing Affair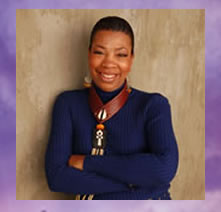 Dr. Shea is a naturopathic physician who has over 17 years full time experience as a professional healer/teacher and is owner/operator of A Natural Healing Affair, a 6,000 square foot health facility where the focus is on rejuvenation, regeneration, and revitalization.

Dr. Shea is: a certified hypnotherapist specializing in immune disorders, smoking cessation, weight loss, and general self-improvement; a detoxification specialist and featured speaker at national Mind, Body, Spirit Expos. She is the first naturopathic doctor to speak at the U.S. Office of Women's Health Summit in Washington, DC and has been teaching health & metaphysical classes for 10 years. Dr. Shea is a trained conference and seminar facilitator.

Charlotte Spicer
Intuitive, Consultant, Spiritual Insights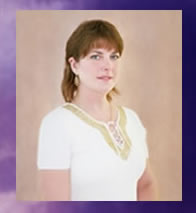 A native of Philadelphia, Charlotte was born on December 25, 1967 and became a student of spirituality at the age of ten after numerous paranormal experiences as a child. Her clairvoyant abilities spiked at the age of thirteen and her interest in metaphysics heightened when her mother, an Astrologer, began to teach her about the vibrations of the 12 Sun Signs. Throughout her teens, she worked to hone her skills in Clairvoyance and Dream Interpretation, but focused primarily on the analyzation and interpretation of energy. She began offering spiritual advice at the age of 21 and, by the age of 28, had a full roster of clients. Charlotte now resides in Orlando, Florida where she works as a clairvoyant medium consultant and offers classes, workshops and energetic healing sessions.

She began teaching A Course in Miracles® in 2001 and is a certified Guided Meditation Facilitator. The method of guided meditation she facilitates allows the practitioner to access the subconscious mind to neutralize blocks and beliefs that negatively impact life experiences and result in illness. In 2009 she introduced The Money Mystique, a series of lectures and guided meditations that help restructure our relationship with money. In 2012 she proudly introduced The Holy Trinity Guided Meditation, an experience that strengthens our relationship with the Father, the Son and the Holy Spirit, enhances inner dialogue with them and provides a platform for miracles and healing needed as determined by the Holy Trinity for the individual.

When asked the type of reading she offers and what her goal during a reading might be, she answers, "Knowing what the future holds can be interesting and fun…but using the ability to interpret energy to discover how the Present manifested is infinitely more rewarding. I didn't want to be the kind of intuitive who had access to information but didn't know how to apply what they learned. I sought this information because I don't wish to merely entertain…I want to help people change their lives. Life doesn't have to be such a painful mystery. It should be a joyful adventure. And as my clients grow…so do I."
---
SEATS ARE LIMITED
THIS EVENT WILL SELL OUT!!!
How to Register :
_____________________
The need for financial education is so dire
in this environment of economic uncertainty,
the registration fee is priced so that everyone can attend!
Registration is: $20.13
____________________________________
---
Presented by
Sisters In Spirit & A Different Thought