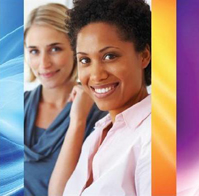 Location:
The Historic
Thurgood Marshall Center
1816 12th St. NW
Washington DC
__

Registration:

$35.00

(Includes Lunch)


Attend interactive, information packed education sessions and networking opportunities for women business owners, professionals and aspiring business women, focusing on:
Healthy Finances - How to Manage Your Dollars and Cents to Achieve Your Business Objectives
Healthy Food - Quick and Easy Food Options to Boost Your Energy and Brainpower
Healthy Foot Reflexology - It's Summertime Ladies! We'll have mini foot reflexology sessions available to enhance your physical wellbeing and get you in shape for pounding the payment in style.

Click here to view Registration Information Now.


---
Note:

Proceeds from The Business Women's Networking Event will benefit the Financial Literacy Education Program for women and girls designed to educate participants on sound financial practices to empower them to make informed financial decisions.
AM Sessions:
Learning Module I: 10:00 am – 11:00 am

How to Manage Your Dollars and Cents to Achieve Your Business Objectives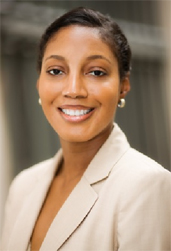 Learn sound financial practices to help you achieve your business objectives and increase your opportunities for growth and success in this competitive environment.

Presented by: Jennifer Streaks, finance expert, empowerment speaker, and financial author. Jennifer Streaks is a financial services professional based in DC, with more than a decade of finance, investment management, and securities experience who champions financial literacy and management for both businesses and individuals. Ms. Streaks has developed programs teaching basic financial strategies through her new monthly blog, Dollars & Streaks and is writing her debut book titled "Digging Your Dreams Out of Debt" a book that focuses on financial management and addresses credit issues, retirement and investing, and avoiding financial pitfalls.
---
Learning Module II: 11:00 - 12:00 p.m.

Quick and Easy Food Options to boost Your Energy and Brainpower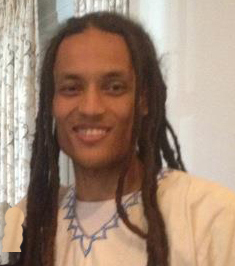 As a busy entrepreneur you need the energy and brainpower to grow your company in fast past environment and have a reserve left for your personal life. You'll learn quick, easy and delicious ways to boost your brainpower and optimize your nutrition.

Live Demonstration by: Chef Khepra Anu,
Raw food chef, detox specialist, nutritionist, food scientist, Yogi and owner Khepra's Raw Food and Juice Bar. Chef Khepra is also the author of the book "Paradise Health, a Feasting and Fasting Guide to Optimal Health through Detoxification." and will host a book signing after his live demonstration.

---
PM Sessions:
Business to Business Networking - Connect with Savvy, Influential, and Smart business women from the DC, Maryland, Virginia Metropolitan area.

Have your elevator speech prepared: Each business woman will be invited to the microphone to introduce your company and show a sample of your service or product.
Mini Foot Reflexology Sessions: Reflexology and massage experts from Tranquil Blessings Massage and Spa Services and Natural Herbal Body Solutions will be on hand to pamper you with mini foot reflexology sessions. Minimal fee $7.00 will apply.
What Attendees Need to Know …
Arrive 15 minutes early, presentations will start at 10:00 a.m.

Bring plenty of marketing materials - business cards, flyers and brochures to distribute to networkers.

Bring Your questions for our experts
Be prepared to have an information packed inspiration filled day!
Businesses owners are invited to donate a sample product or service for special drawings that will take place during the networking sessions.
---
How to Register:
REGISTER ONLINE:
Fill in the two boxes below, if applicable, then click the Register Now button to complete the registration process.
---